The Ultimate Experiential Learning
This 4 credit hour course is offered in the Fall and Spring on Fridays from 12:00-3:00 PM

In this course, students are placed onto interdisciplinary teams to combat a single real-world, wicked problem that is provided by a government agency or non-profit organization. Students get to use the knowledge and skills they have gained in their academic career and apply them to make real impact. Throughout the semester, teams will interview experts and those affected most by the problem in order to learn more about what is happening and what a solution might look like. At the end of the semester, the teams present a minimum viable solution to their sponsors and the rest of the class.
Why take this course??
Tackle a Wicked, Real-World Problem - Wicked problems require a variety of backgrounds to solve. Each of our challenges has technical aspects, including data analysis and machine learning, that must be informed by social, economic/business, arts backgrounds, and more. If you have an interest in one of these challenges, your expertise and perspective is useful!
Travel and gain experience in the real-world: Student-teams are encouraged to find a conference, a site to visit, or even connect with their sponsor organizations for a trip to experience the challenges and functions of the real-world. Budget is set aside for each team to take advantage of this opportunity. 
Build your network: Through this course you will interview subject matter experts, stakeholders, and many more people who care about the challenge you are tackling. Take this opportunity to grow your professional network and connect with people eager to connect with you!
Gain much needed essential skills: From opportunities to practice your communication skills, to building your interpersonal skills, to becoming a stronger leader, this course guides you into a growth mindset so you can gain even more from experience.
Application over Lecture: This course isn't built to lecture and quiz you. You and your team are graded on your ability to navigate the innovation process, lead with your curiosity, and work together as you drive towards a solution at the end of the course. Short lectures for background are key, but the majority of the time will be presentations and workshops that will help you push through the phases of discovery and development!
Credit opportunities! This course has been used as Capstone Credit in many colleges around the university, counts as a technical elective in the College of Engineering, and also counts towards the Science and Engineering in the Public Interest Minor.
Fall 2023 Preliminary Challenges:
Identifying MIA Soldiers from past battlefields

Preparing Ohio for Autonomous Vehicles

Planning cybersecurity adoption strategies

Imagining possibilities for the Health and Holistic Fitness programming in the Ohio National Guard

Generating interest in pediatric anesthesiology
Course Description
The Rapid Innovation for Public Impact course is a multi-disciplinary capstone or hands-on applications course in which student teams tackle real, contemporary, complex problems sponsored by government or non-profit agencies. Its goal is to produce solutions that are technically feasible, desirable from stakeholders' perspectives, and viable for adoption and integration. Following a systematic methodology, student teams develop minimum viable products (MVP) or prototype-solutions through intensive sponsor and customer discovery and agile design, development, and testing with customers and stakeholders.Students acquire an in-depth understanding of and experience in systematic innovation, refining problem-statements, engaging customers and stakeholders, navigating public sector organizations, budgeting, and management issues. Since the course delivery is designed to simulate the uncertainty and dynamism of the 'real world', students practice foundational professional skills throughout the semester such as: systems-thinking; applied critical thinking; creativity; collaboration; communication; and cultural competence. Teams invest significant time: interacting with professionals outside the classroom; engaging weekly with instructors, sponsors, and mentors; preparing written status-reports; and presenting weekly to the teaching team, sponsors, mentors, peers, and guests for critiques which emulate briefings to management or investors. Students acquire not only tools and leadership skills but an innovation mindset and exposure to a vast array of careers in the public sector.
All upper level undergraduate and graduate students in any major or college are welcome because complex problem-solving requires interdisciplinary approaches. 
The Rapid Innovation for Public Impact course sometimes leverages OSU Battelle Center's relationship with the U.S. Department of Defense's National Security Innovation Network (NSIN) , which sustains a limited network of universities offering Hacking for Defense™ (H4D) problems.
Student Learning Objectives
The class is an intense professional experience. Students should expect to spend 10 -12 hours/week during class time and outside of class time. This course is designed to provide students with hands-on experience in understanding and working with federal, state, and local public sector agencies or nonprofits on real, current problems. In so doing, the students help organizations better address their missions and emerging threats, challenges, and opportunities. The course provides students with human-centered design and Lean Innovation tools to problem-solve in weeks' time, rather than months or years.
Our goal, within the constraints of a course and a limited amount of time during a semester, is to provide a framework for testing students' hypotheses and product design, while creating all of the pressures and demands of the real world in early-stage innovation. The intent is for urgency and good-enough decision-making to become ingrained. The class design gives students the experience of how to work and collaborate on a team, handle uncertain and chaotic environments, and turn a creative idea into a solution for a real-world complex problem that is challenging a government or nonprofit agency. Students will learn how to interview government/public sector customers and stakeholders (customer discovery), practice evidence-based innovation (customer validation and agile development), use a business model tool to brainstorm, and 'get out of the classroom' to see whether anyone other than the student would want or use the solution.
At the conclusion of this course, students will possess a deep understanding of complex problems in the public sector. Specifically, students will demonstrate:
An understanding of the public sector and its dynamics
A profound understanding of the assigned sponsor's and beneficiary's needs, problem, and work flow, and an ability to clarify the problem-statement
Rapid iteration or agile development of products or solutions that are technically feasible, desirable, and viable in an economic and organizational sense.
An understanding of all relevant customers, stakeholders, deployment issues, costs, resources, and ultimate value of the minimum viable solution.
A facility with complex problem-solving methodology and lean innovation tools, valuable throughout a professional career. 
Participating public sector agencies or other groups may after the course's end provide follow-on funding to student teams to refine preliminary solutions further, but this course is not a product incubator nor an entrepreneurship, venture-creation, or business planning course.
Course Requirements
Rigorous class preparation includes students investing consistently some small amount of time on an almost daily basis, like professionals would. A handout will detail the suggested time-budget for atypical week in order to keep the workload reasonable and in-line with the number of course credit-hours. Typical tasks include:
Watching assigned videos online in full and completing any required readings listed in the course website
Testing hypotheses about the problem and potential solutions by speaking to several customers or stakeholders.
Participating in one weekly mandatory consultation (office hour) to review findings and identify obstacles, alternately with instructors or with mentors and sponsors.
Preparing a team briefing for every other Friday's class with updates on the solution design and development and other topics described in the course website. Briefings are no less than 8 minutes and no more than 10 minutes in length.
Posting a team blog summarizing the week's hypothesis-testing and progress in order to update the sponsors and instructors.
Attending ALL classes, briefing the team presentation, providing critical peer-feedback to other teams, and formulating hypotheses and interview strategy for the coming week.
By the semester's end:
Each team conducts between 70-100 quality customer/stakeholder interviews.
Each team delivers a final video (not to exceed 2 minutes), presentation(not to exceed 10 minutes), and written report (no fewer than 3 pages and no more than 5 pages, excluding cover page, references, and appendices) concerning the solution developed to meet the sponsor's needs.
Graduate students deliver individually a brief, additional personal reflections paper.
Teaching Team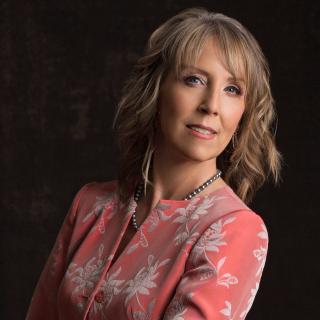 Executive Director
Ohio State Battelle Center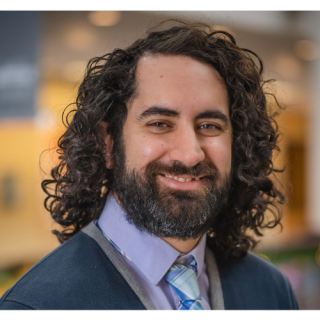 Student Programming Lead
Ohio State Battelle Center